Specialty Innovation & Design
Fenestration Solutions
Glass Contractors for California & Hawaii
Unique Bespoke
Fenestration Solutions
Proprietary, one-of-a-kind design solutions for our most aspirational clients – those requiring something phenomenal that's never been done before.
Fully Custom Home
Glass Design
We collaborate with architects and homeowners to fully integrate custom window and door design and functionality into original architecture or renovation.
Business & Enterprise
Glass Solutions
Innovative custom glass solutions for single storefronts to grand, epic structures. High visual impact with top-level safety and security.
At Old Town Glass, the answer always starts with a yes. We love a challenge.
We enjoy doing what hasn't been attempted before. Our best clients come to us with big ideas and mind-blowing aspirations for their home or business structure. That's our inspiration to develop innovative solutions to make it possible.
We partner with the world's leading glass manufacturers, including Sky-Frame, MHB, and Marvin. We serve as designers, contractors and installers. Our deep knowledge of glass properties and manufacturers allows us to fit custom glass products into every project.
We're a family-owned business that puts our whole heart into our service. We are as conscientious and caring about serving a local resident who needs a broken window replaced as we are with clients requesting a spectacular multi-million-dollar curved glass façade in Europe. Whatever you need, we're happy to help.
What we can do with glass is virtually limitless. Windows, entry doors, and skylights are only the beginning.
We can create curved glass walls of any size. We can also install invisible glass railings, all-glass showers, and spa glass pool fencing. Plus, we can make any other custom glass design you can think of.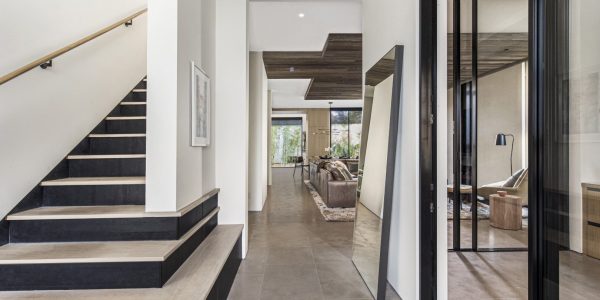 Expanding installation
capability in 2023
With an increased demand for oversized flat, cold bent, and warm bent, glass installations within the residential construction market on the West Coast there has been a need for additional installation capability.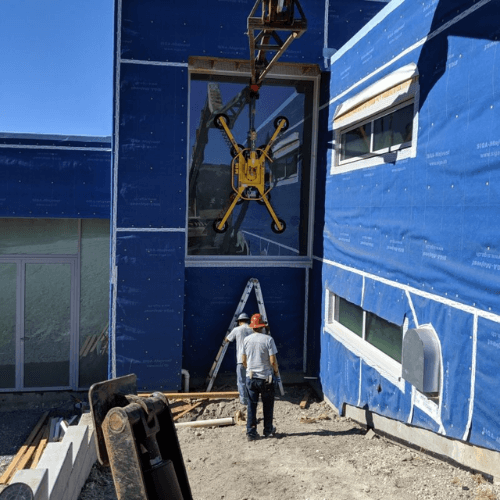 Building Envelope
with SIGA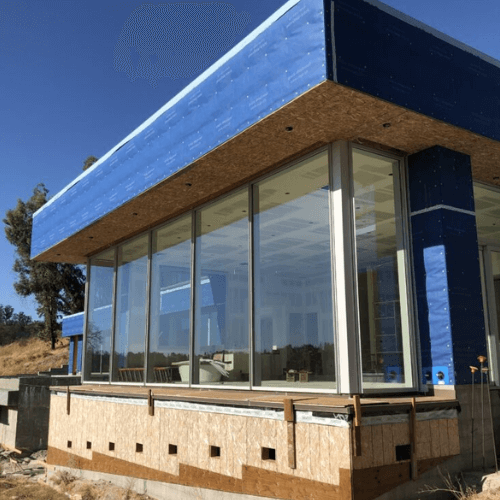 Sky-Frame, Product
Fact Sheets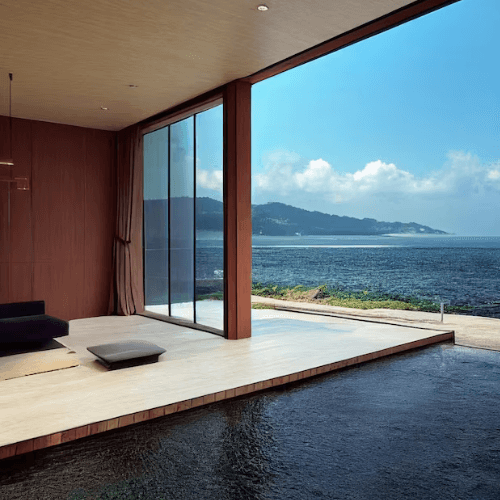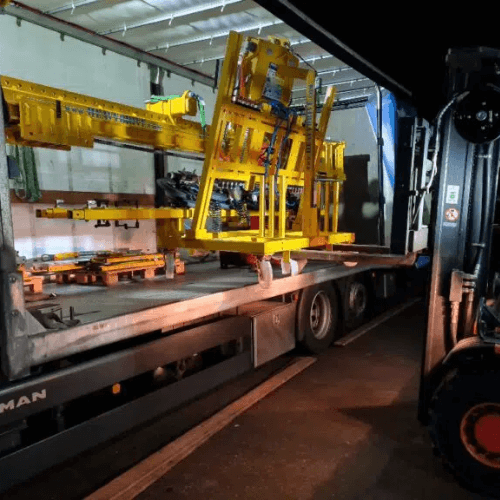 Dillon Beach, All Weather
Aluminium Project