Old Town Glass is an official Sky-Frame distribution and service partner
With ceiling-high window panels, as well as organically curved and inclined glass units, Sky-Frame is the key to individual spatial concepts and extraordinary architecture. True to the Bauhaus vision of "free-flowing space", the sliding doors open up the living area with a flush transition. This allows inside and outside to merge seamlessly into one another. Thanks to the timeless frameless window design, the view is elevated to a fascinating design element.
The Sky-Frame technology is 100% Swiss-made and stands for precise engineering and the pursuit of the best-possible window.
We encourage you to visit our showroom to see Sky-Frame in person.  We are currently putting finishing touches on our Sky-Frame 90 degree motorized corner unit.
Please contact John Pope at +1-415-897-0088 for assistance with Sky-Frame.
Sky-Frame Fact Sheets
Sky-Frame_Plain_Factsheet-NB122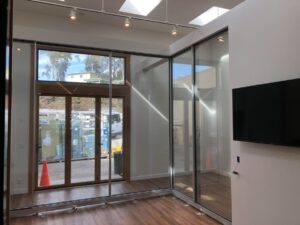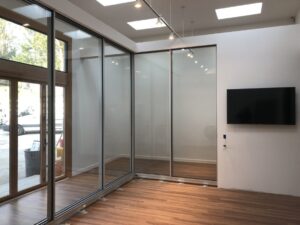 Frameless sliding doors / www.sky-frame.com